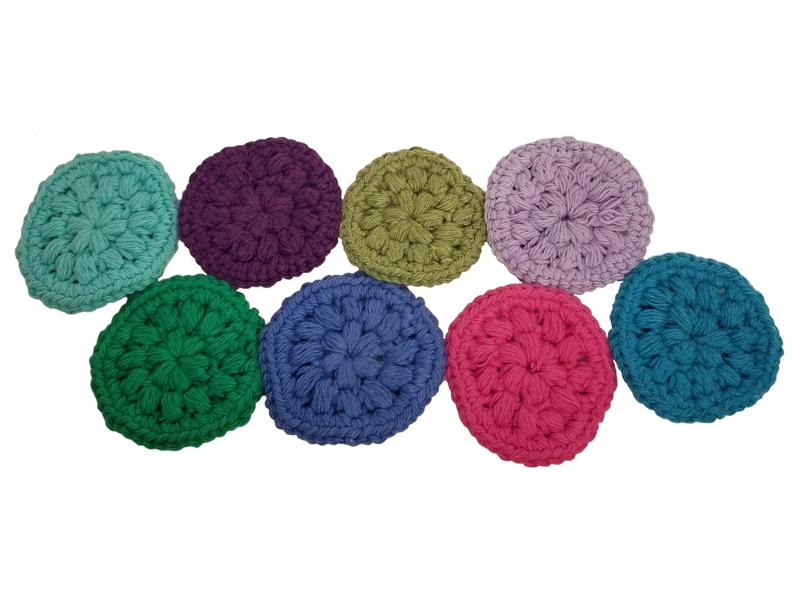 Cotton Face Scrubbies:
Price: $1.50 each, $1 each for purchases of 3 or more
Content: 100% cotton
Care Instructions: machine wash, tumble dry low
Size: 2.5" in diameter
Lead Time: 1 week
Description: These face scrubbies are 100% cotton so they're soft, reusable, and machine washable. I like to use one a day to avoid bacteria on my face and this is the perfect eco-friendly solution! Available in an array of colors - please let me know if you'd like an assortment.
---
Order / Contact Me
---
To make an order or ask questions, please fill out the form below, or visit my store page on Amazon: